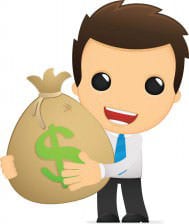 Review Leap offers many services that will enable your company to fully optimize a customer review strategy. Review management from Review Leap provides total integration of web resources in order to promote positive aspects of an organization. This is accomplished through facilitating, monitoring, and reporting of customer generated online reviews.
There is an ideal review management system for companies of all sizes, from sole proprietorships to corporations. Our services are designed to meet the needs of any organization, and allow them to honestly and effectively promote their business to potential local customers.
Our emphasis on following guidelines of the Federal Trade Commission to promote your business, will make sure your reputation and integrity are never called into question. We operate in a manner that is fully ethical, by encouraging and facilitating your satisfied customers to become brand evangelists. Through our system of review management, we offer our clients an opportunity to increase exposure to those consumers that need their goods or services.
Services Offered by Review Leap
Review Leap is focused on increasing a company's online presence,  gaining the attention of potential local customers and generating new revenue streams for our clients.
Review Monitoring Services
With the vastness of the Internet, it is virtually impossible to stay on top of all the new content created each day. As a business owner, it is imperative that you know everything your customers are saying about you, both good and bad. Review Leap offers alerts and reporting to keep you on top of and informed about your company's online reputation.
Review Alerts
Review alerts provide 24 hours a day, 7 days a week, real time updates on the state of your company's reputation. Our review application is constantly scanning the Internet to find new information about your business as soon as it is posted. Whether positive or negative, it is important as a business owner to be aware and responsive to any and all feedback.
Review Reporting
Monthly reporting services provide a summary of all online customer review activities. These reports include updates on the reviews facilitated and posted by Review Leap, as well as all other user generated content posted online. Additionally, the customer accounts we create during the process of posting your reviews online are available for you if needed.
Phone Tracking
Review Leap offers phone tracking as part of our review monitoring services. Phone tracking allows you to monitor the amount of leads that are generated, along with the conversion tactics of your staff. Features include a real time call dashboard with statistics, full caller ID data, call recording, and online reports of all phone activity. Phone tracking will help your business increase revenue by clearly identifying which marketing channels are generating the most leads.
Review Facilitation Services
In order to ensure a strong reputation marketing strategy, Review Leap provides customer review facilitation services. These processes will teach you about review marketing strategy, help your business capture positive customer sentiment, and enable management of your business's online reputation.
Staff Training
Video training courses are provided to all Review Leap clients. These video courses are designed to help your staff understand and engage in the review management process. Training adds clarity and purpose to the development of a great online reputation. The videos explain what a good reputation strategy consists of, and the role your staff will play inside that marketing strategy. At the completion of video training, each staff member will be prompted to our online quiz. The quiz allows you, as the business owner, to know which of your employees comprehend the material and those do not. The video training is simple and straight forward, typically completed in less than 45 minutes. It generates great results with enabling staff to successfully engage in this marketing process.
Website Integration
Review Leap provides customer review forms that can be fully integrated with your website. This means that our custom code will work within your current site structure, allowing customers to easily submit their review without leaving your URL. Don't have a website? Don't worry. There are online options for those businesses that do not currently have their own website.
Mobile Review Integration
Not only does our online customer review form integrate with your website, but it is fully accommodating and responsive with mobile as well. With the growth of smart phones and tablets, the ability to take advantage of portable communication devices is a necessity for all businesses. This mobile integration allows you to capture customer reviews simply by utilizing an office iPad. Furthermore, customers can access this form on their own mobile device immediately after their interaction with your company. Enabling customer reviews, while the experience is still fresh in their mind, is a great way to generate positive online feedback.
Profile Creation and Humanization
Depending on your specific industry, there can be as many as 100 different online platforms that allow customers to review your business. We understand that dealing with this broad a spectrum can be quite daunting. As a Review Leap client, you no longer have to worry about managing your business's online presence. Our review specialists will create and optimize a business profile for your company on all important review platforms. This includes posting important contact information, create offers, services you offers as well as images that you chose to help identify and differentiate your company.
Company Review Assets
Company review assets include several templates for our Review Leap clients to utilize in the collection and management of online reviews. These assets include email, crisis, and evangelist templates, as well as customer review cards.
Review templates provided your company standardized methods of dealing with reviews. Our email templates give you a basic review request format that can be sent to your customers as a follow up to a successful transaction. Crisis and evangelist templates give your staff a basic outline on how to respond to and deal with both satisfied and disgruntled customers.
Customer review cards aid in solicitation of reviews for your business. These review survey cards come in the form of post and business card templates that can be given to customers as they leave your office. The template offers a unique QR code for you business, which allows the customer to scan and find your online business review page.